Parent Apps Connect
Once your child starts school, you will be given access to our Parent App by the school office via an email link.
Please download this app to your device following the instructions below, as this allows us to keep in touch with you regarding news and urgent information. It is completely free for you to use.
All school paperwork and communication will come to you via the App including newsletters, term dates and consent forms.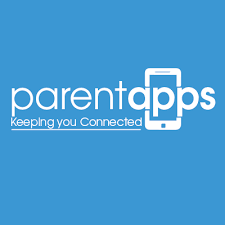 Instructions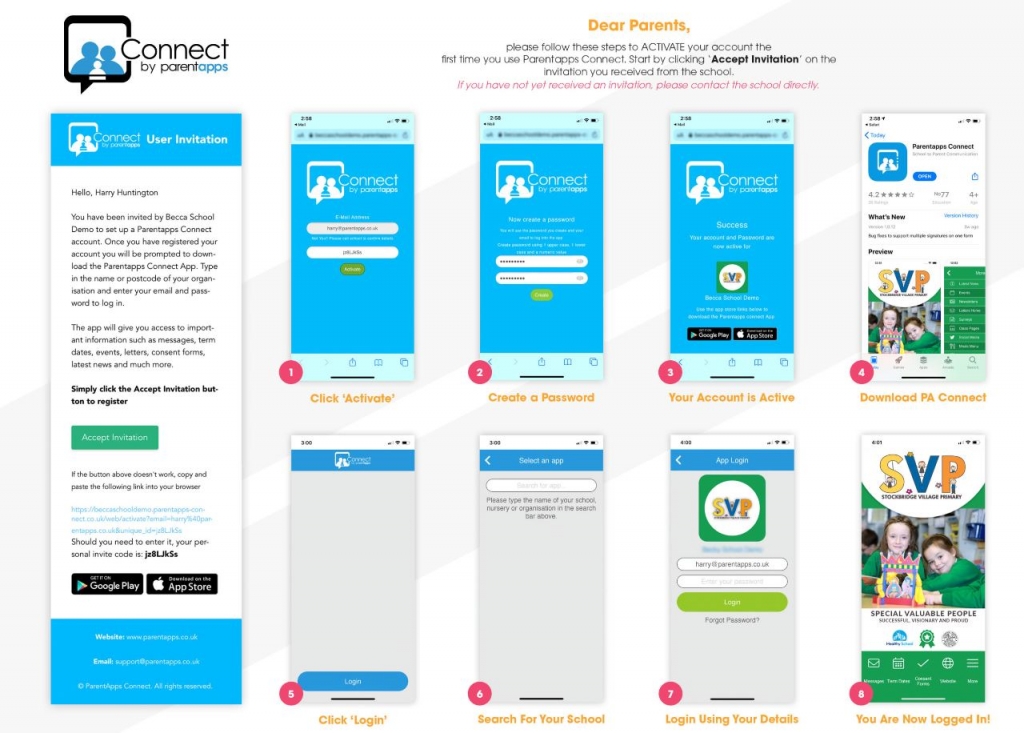 Once you have followed the steps above, you will be able to use the App. You should receive a notification when messages arrive.
The homepage and menu on your app should look like it does below: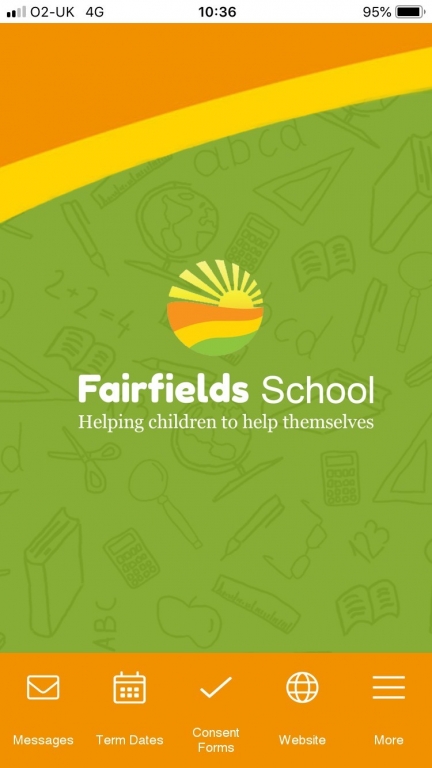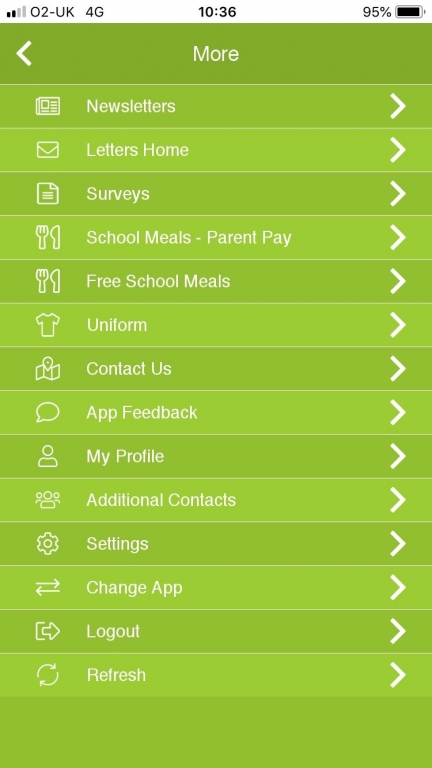 If you do not have an email address or mobile phone please let the office know so that we can make alternative arrangements.