EHCP & Annual Reviews
Education Health and Care Plans (EHCP)
An EHC plan identifies a child's special educational needs, together with health and social care provision when these services are involved.
The focus of an EHC plan is on what is important for the child or young person - what they want to achieve now and in the future.​
Education, health and care (EHC) plans should be used to actively monitor children's and young people's progress towards their outcomes and longer term aspirations.
EHC plans must be reviewed by the local authority a minimum of every twelve months. These reviews must focus on the child and young person's progress towards achieving the outcomes specified in their plan. The review must also consider whether these outcomes and supporting targets remain appropriate.
---
A Parent/Carer Guide to the Annual Review
The purpose of an Education, Health and Care Plan (EHCP) is to meet the special educational needs of a child or young person, to secure the best possible outcomes for them across education, health and social care, and as they get older, prepare them for adulthood. An important part of making sure that an EHCP does improve the outcomes for children with SEND is the Annual Review.
For more information, we have put together the following document for parents/carers:
Year 6 Transition
How do I apply for a Secondary School place if my child has an Education, Health and Care Plan?
You will need to apply for a secondary school place for your child when they start Year 6.
If your child has an Education, Health and Care Plan, you do not apply for a school place using the normal application form.
If your child has an education, health and care (EHC) plan there is a separate process for your child's school admission:
The Education, Health and Care Team will send you a letter seeking details of your school preference.
You will be asked to return your preference within 15 days.
You will be informed of the outcome of this consultation by February of the year in which you're applying.
If you disagree with this decision, you can then appeal to the Special Educational Needs and Disability Tribunal (SEND) and not to the independent appeal panel.
You can find more information about the process via this link:
https://www.northamptonshire.gov.uk/councilservices/children-families-education/SEND/send-support-for-children/Pages/school-admissions-arrangements-for-children-with-send.aspx
If your child is under assessment for an Education Health & Care assessment, you will need to complete a preference form or apply online in the usual way. You can apply at the following link:
https://www.northamptonshire.gov.uk/councilservices/children-families-education/schools-and-education/school-admissions/secondary-school-places/Pages/how-to-apply-for-a-secondary-school-place.aspx
---
Where can I get support?
If you need any further information or clarification please contact the Education, Health and Care Team, the contact details are:
Area

Office address

Telephone or email

Education, Health and Care Team

Education, Health and Care Team, Northamptonshire County Council,

One Angel Square

Angel Street

Northampton

NN1 1ED

01604 367125
Parents may wish to seek impartial advice from the Information Advice Support Service (IASS) for SEND in Northamptonshire (formerly Northamptonshire Parent Partnership Services) One Angel Square, Angel Street, Northampton NN1 1ED.
Website: http://www.iassnorthants.co.uk
Telephone: 01604 364772
---
Key Dates for Applications for children without an EHCP
​Deadline for applying
31 October at 5pm - closing date for applications
​Offers made
1 March

Offer emails sent or view your offer online (online applications only);
Offer letters posted to people who sent in an on time paper application.
---
If you are unsure which school will be most suited to your child, please do take the opportunity to find out more about each of them. Fairfields pupils have gone on to the following schools in Northamptonshire:
Home Learning
Please click on your child's department above to access their home learning resources.
These have been split into school terms for you. If you want to access previous term's work you are more than welcome to do so.
The "Learning for Everyone" page contains links and resources for our whole school community to access.
The file below provides more information about our remote education provision:
Coronavirus Information
COVID Outbreak - Information
The Headteacher met with Public Health, Infection Prevention Control and the Local Authority on Friday 1st October. They agreed with the school concerns of the outbreak, especially due to the individual needs of our pupils. Together, we have agreed to keep the school closed on Monday 4th October and Tuesday 5th October.
On Monday we are hoping to have the school deep cleaned by a specialist company. On Tuesday representatives from Environmental Health and Infection Prevention Control, will be coming to school to support the Headteacher with a further risk assessment and actions. This additional information, plus further tracking of positive cases will enable us to make a decision about the possibility of reopening school later on in the week. If your child has had a PCR test, please let us know the result as soon as possible by emailing At the meeting, professionals commended us again on our actions and commented on how well we have managed this outbreak so far. They were all very supportive. Thank you so much for bearing with us while we seek further advice. A special thank you goes to those of you who have expressed your support in this current matter.
COVID Management Plan

---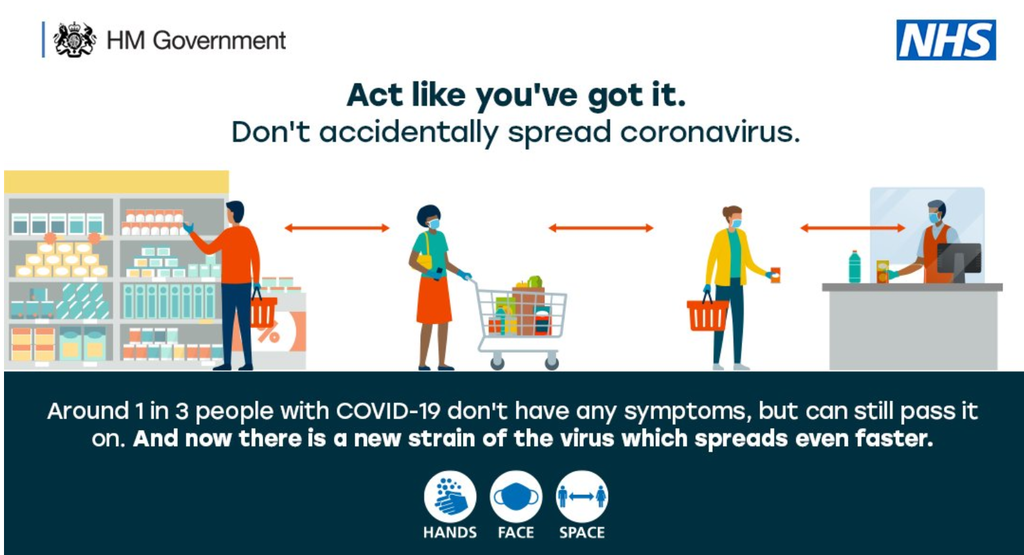 ---
COVID-19 Risk Assessment
---
Northampton Special School Headteachers COVID Statement January 2021
---
Social Stories for Coronavirus
---
Parent Guide to Illness
Please see the attached NHS guidance on who to contact if your child is unwell:
---
Coronavirus Resources for Parents of Children with SEND
Please see below information/resources pulled together by the Council for Disabled Children for parents/carers of Children Young People (CYP) with Special Education Needs and Disability (SEND) in relation to the Coronavirus:
Term Dates
On this page you will find information regarding important events within the school calendar, such as term dates, parents evening, sports days etc. Below are key dates as a download.