COVID-19 Risk Assessment
---
Reopening in September - 13th July 2020
---
Special Schools response to Emergency School Closures
Please read the following joint statement from special schools in Northamptonshire regarding the government's decision to close schools: Special Schools Statement
---
Social Stories for Coronavirus
---
Wellbeing Resouces for Parents
Partnership for Children have developed a set of wellbeing activities for parents, carers and teachers to support children's mental wellbeing during lockdown. They are designed to help children explore their feelings and find positive coping strategies to deal with Covid-19. This weeks resources include the worry jar, dealing with change, staying connected and ways to feel better. These can be accessed via their website: https://www.partnershipforchildren.org.uk/what-we-do/childrens-wellbeing-activities-for-teaching-staff-and-families.html
---
St Giles Cheese - Rainbow Poster
Children who are in school have been busy making a rainbow to say thank you to the NHS and Key Workers which has been displayed in the window at St Giles Cheese in the town.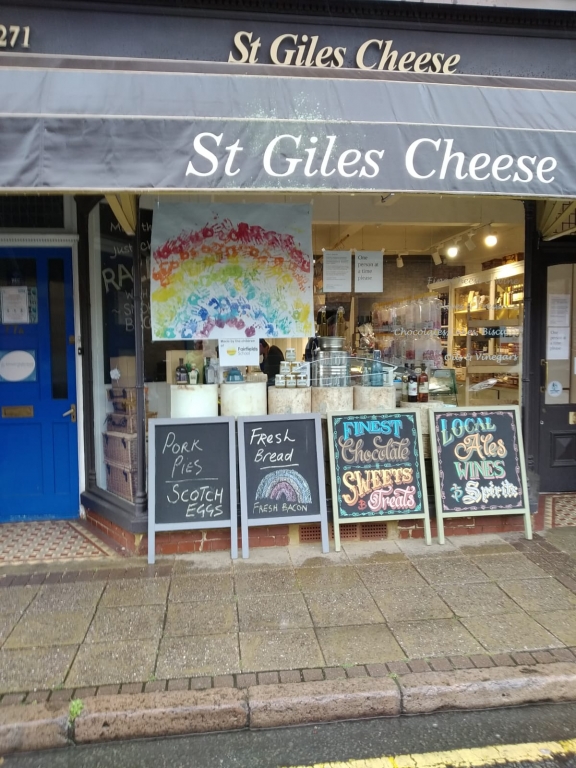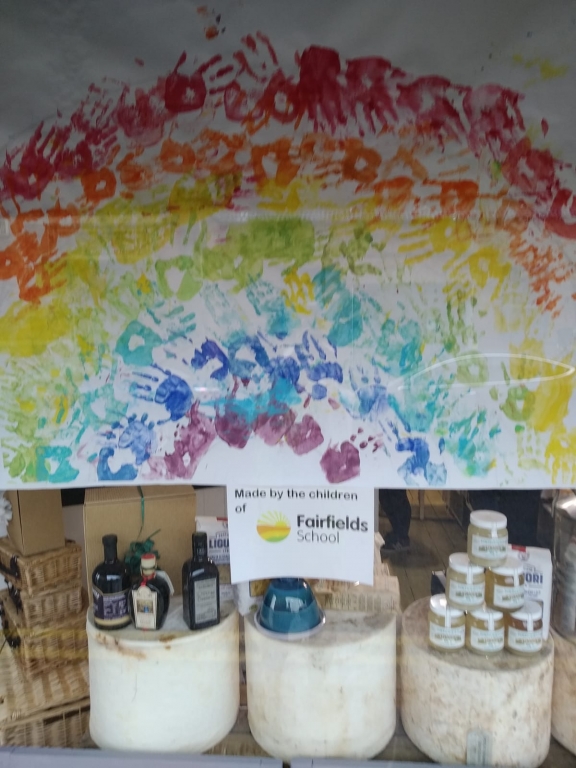 ---
Guidance for Bereavement
We understand that this can be an extremely difficult topic to talk about but the Local Authority have shared some guidance to support you if someone in your family is seriously ill or there is a bereavement in your family during this difficult time.
---
Parent guide to Covid-19
---
Relax Kids
Relax kids are offering their CALM package as a free resource to be used with children and young people. Just follow the link: https://www.relaxkids.com/calm-pack
---
Autism Specific Help
Please see the following blog post from Marie Howley which aims to support families with children and young people with Autism at home during the coronavirus pandemic: https://autismlearningblogaddress.blogspot.com/
Here are some more ideas of things to help at home. Class teachers will be keeping in touch via email throughout this difficult time.
---
Coronavirus Resources for Parents of Children with SEND
Please see below information/resources pulled together by the Council for Disabled Children for parents/carers of Children Young People (CYP) with Special Education Needs and Disability (SEND) in relation to the Coronavirus: