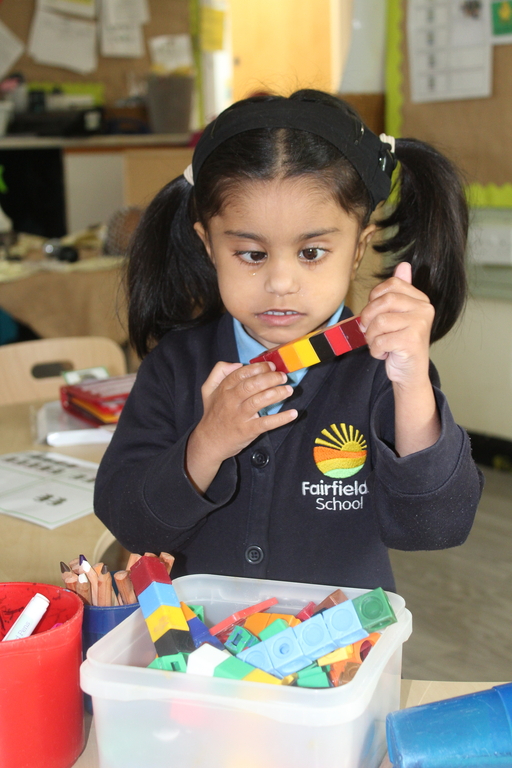 We have been working hard to tailor our curriculum to meet the diverse needs of all pupils at Fairfields School. We are proud to offer a Curriculum for All, which is a skills based curriculum designed so each individual child can travel along their own learning pathway.
Our school beliefs underpin our curriculum approach. The small steps children take in their learning are planned and assessed so there is always the potential for progress. Children's learning occurs across the whole curriculum. We use a topic approach to motivate and engage children in their learning.
We believe that our topic approach provides a variety of contexts for pupils to develop and consolidate their skills, whilst ensuring there are opportunities for enquiry and independent investigation and learning.
Our developmental, Curriculum for All ensures that teaching and assessment is tailored to each child's individual needs ('pitch perfect') as pupils are appropriately challenged in their learning. Our Curriculum for All provides specific developmental objectives for a pupil which means they can access their learning at an appropriate level to make progress across the curriculum.
Please see our Curriculum Overview for more information.
Curriculum for all
Designed specifically for our pupils based on their skills and desired outcomes
A developmental, progression model
Used to assign appropriate educational access points for learning; enabling each child to have opportunities to secure and master skills, making them transferable to a range of contexts
Focuses on skill development and "teaches" subjects when appropriate
Each Key Stage follows a Long Term Plan which provides details of where the subject content will be taught and the context which it will be delivered through. These can be accessed from the sidebar of the page.
If you require further information, you can contact Nicky Wood (Deputy Head) on 01604 714777.
I like the care school gives to my son; school keeps me informed about everything.
Reading at Fairfields
At Fairfields we believe that it is essential that pupils have the prerequiste skills necessary for phonics, reading, and writing. Through effective assessment we determine a pupil's readiness for phonics and reading; once assessed as being ready pupils access daily phonic lessons as well as regular opportunities to develop their reading skills. Our systematic synthetic phonic approach includes Letters and Sounds (phase 1) and Read Write Inc (from phase 2). We use a variety of reading schemes to develop reading; these include Oxford Reading Tree, Project X. We select books from a range of schemes which motivate and engage our pupils.