In order to provide the very best learning environment and opportunities for our amazing pupils, it is essential that we raise funds to support our children.
Here we celebrate the companies, charities, individuals and families that have worked hard to support us and generously raise funds for Fairfields School.
We will also highlight the projects for which we are currently fundraising.
We are currently working on setting up easier ways for our community to get involved, either donating directly or setting up a campaign to support our fundraising efforts, so please keep an eye on this page.
---
Charity & Corporate Sponsers
We fully appreciate the support and generosity from our charity and corporate donations. We would like to take this opportunity to thank all of our corporate sponsors for their commitment to supporting our amazing school.
If you would like to get involved, please contact us on 01604 714777 or email
Pioneer B ladies Darts team donated £100 in April 2017.
Sugar and Spice Club donated £500 in February 2016 and £625 February 2017.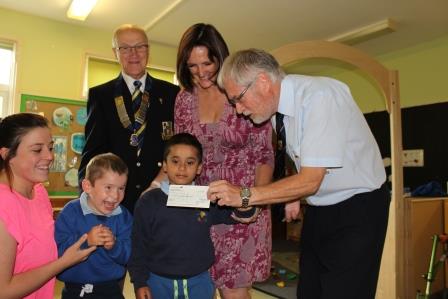 Thank you Lions Northampton Eighty Club for your generous donation of £686.11 in memory of Lion David. This will help support the development of our sensory garden.