In order to provide the very best opportunities we can for our pupils we need to raise considerable funds each year. We are currently fundraising to improve our outside play areas.
We have appreciated the support and generosity from:
Sugar and Spice club who donated £500 in February 2016 and £625 February 2017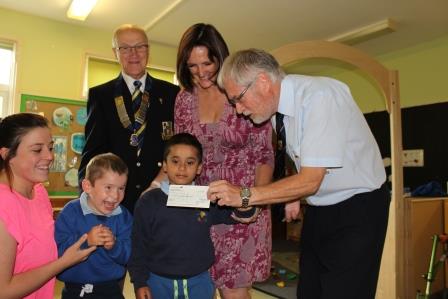 Thank you Lions Northampton Eighty Club for your generous donation of £686.11 in memory of Lion David. This will help support the development of our sensory garden.
Pioneer B ladies Darts team £100 April 2017